How I Got Started
My start in painting was one of several hobbies that I had in my high school years.  At this time painting pictures  competed with fast cars, girls, poker and pool. Somehow I always managed to paint a little every week and learn. I continued to paint during my college years and early employment at various jobs. 
It was not until much later in life that I began exhibiting at professional art and craft festivals. I tended to like bird and wildlife painting over other types of pictures. I read many artists statements that express deep emotional meaning to the  artists' works. I really don't have any significant visions. I simply like to compose and paint pleasing pictures and then display them on a nice sunny day at a busy art or craft festival. I enjoy talking to the customers and getting away from the studio which is also my home.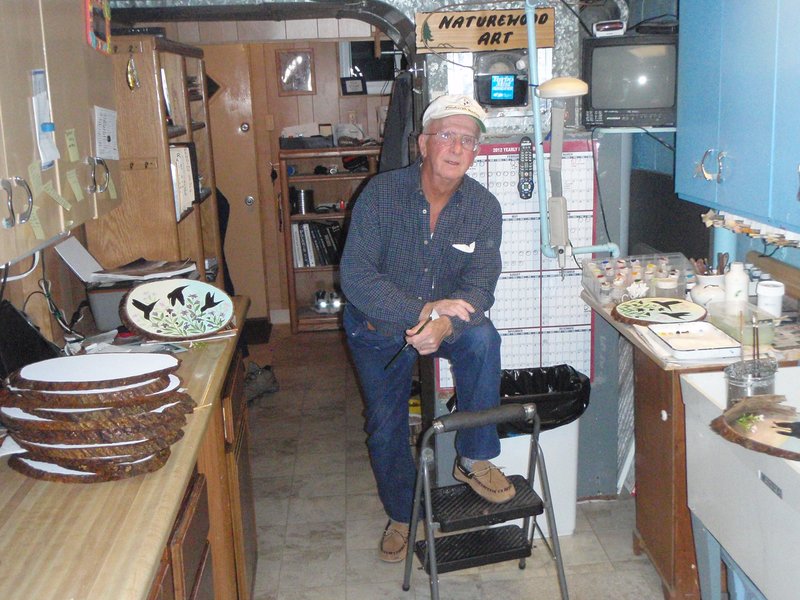 I was born and raised in Pittsburgh, Pennsylvania and still live there. I graduated from the University of Pittsburgh, otherwise known as "Pitt",  I have a B.S degree and did  not major in art but did attend a few art classes. I am therefore mostly self taught. Since the late 1980's, I have exhibited in shows in many places from Illinois to Maine to Florida. .These were big shows with a quarter million visitors to small one day shows with a few thousand visitors. I have at various times also exhibited in galleries.. I have  won a few "best in show" and even some financial awards.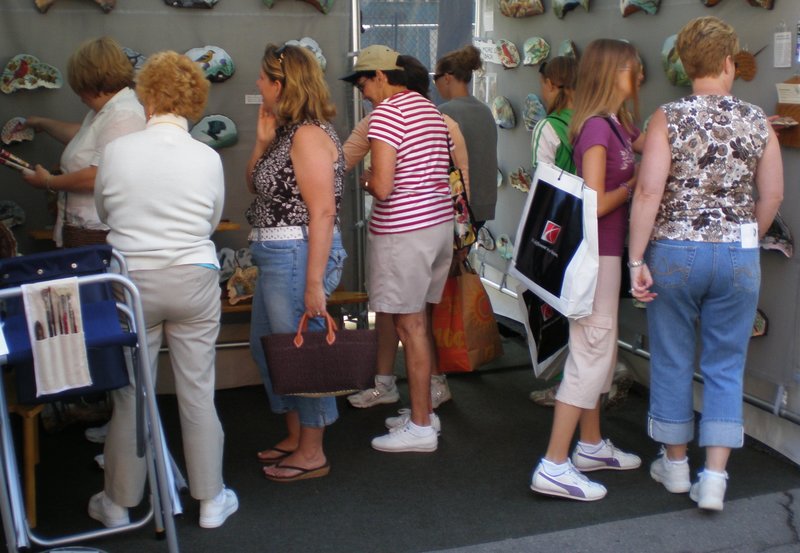 While working with wood, I began to like the monochromatic look of burning the wood. I make many pictures with a simple adjustable heat burning tool. I add a touch of color to compliment the main subject of the picture. I now exhibit only at about a dozen shows a year. I have a lot more ideas for pictures than the time needed to paint them. I will probably always be on some street corner, sitting under my canopy, explaining the steps involved in developing and painting or burning a picture.